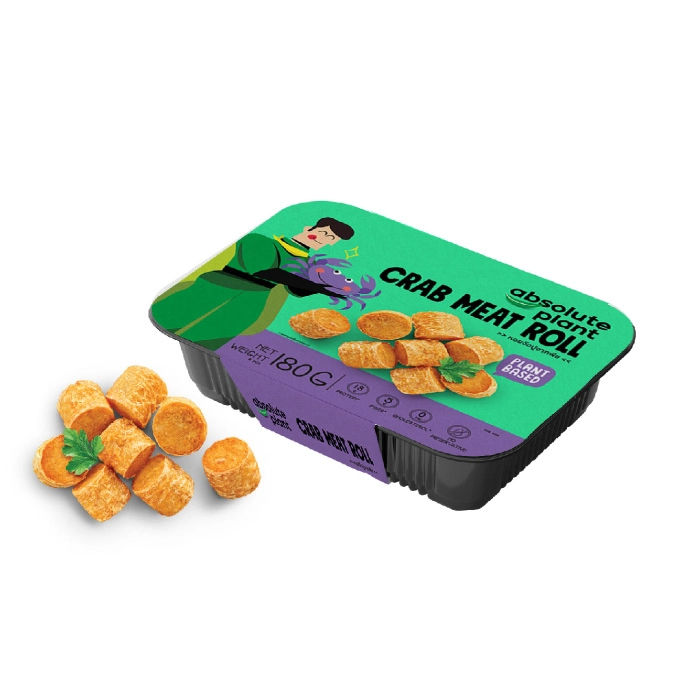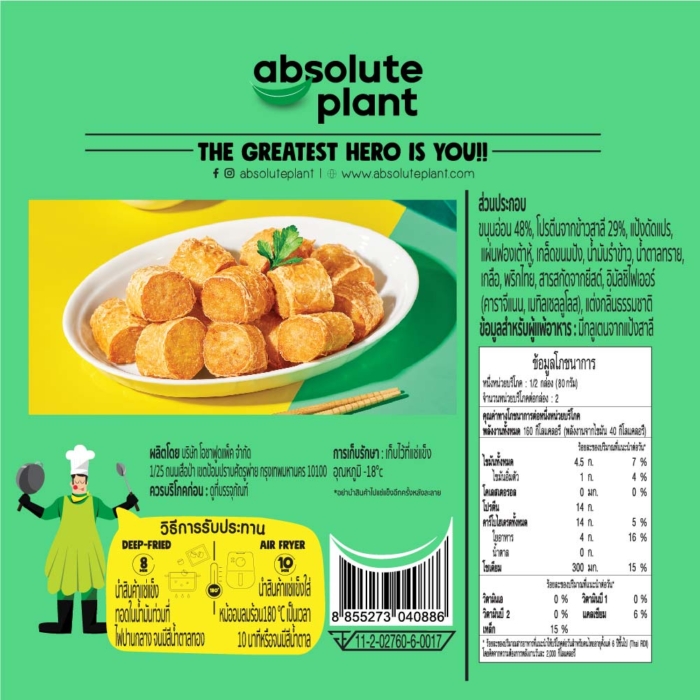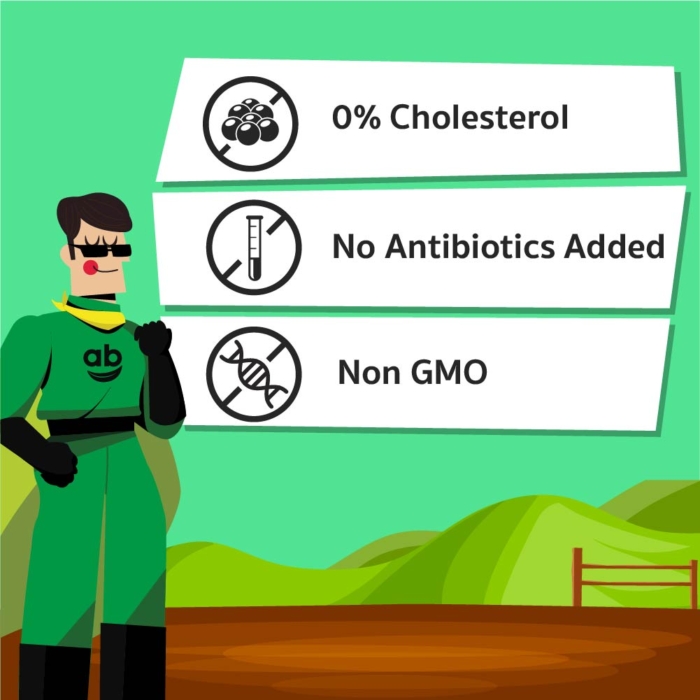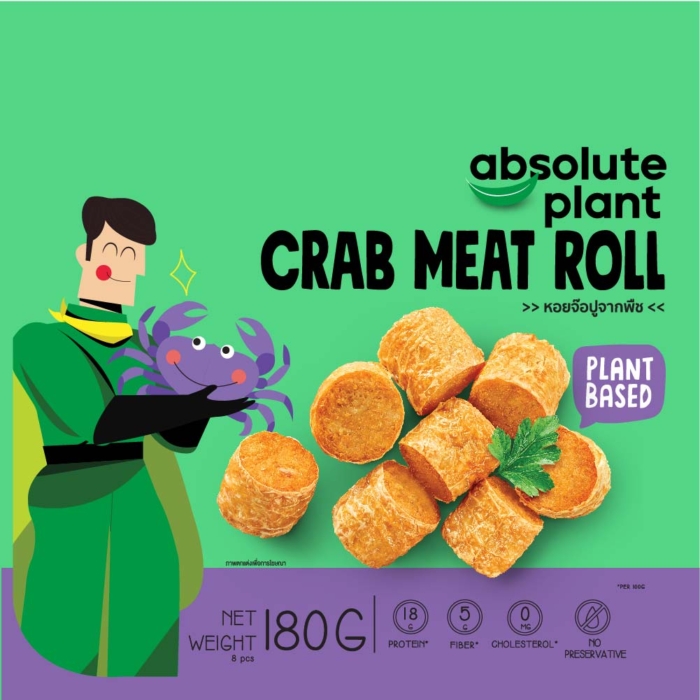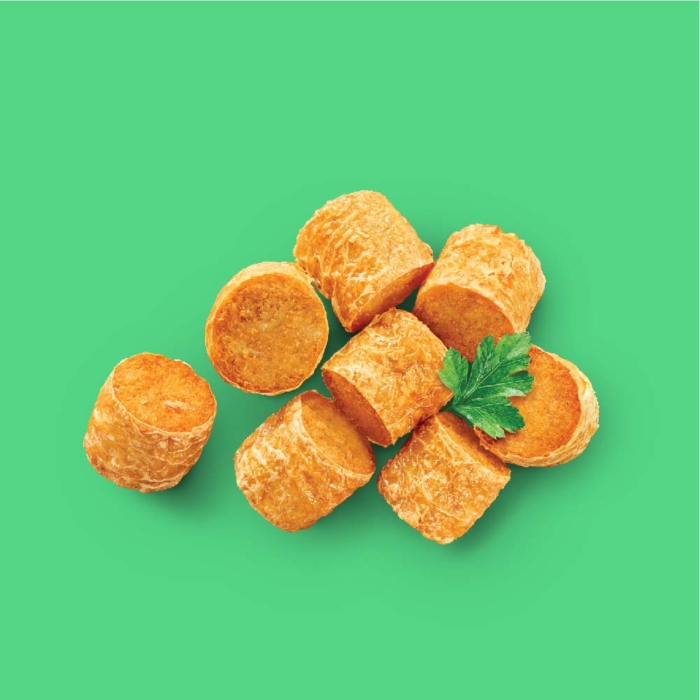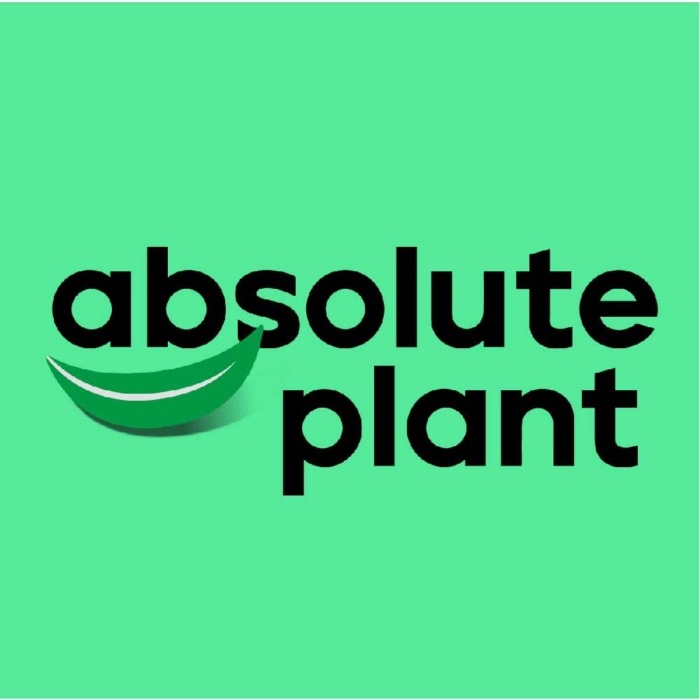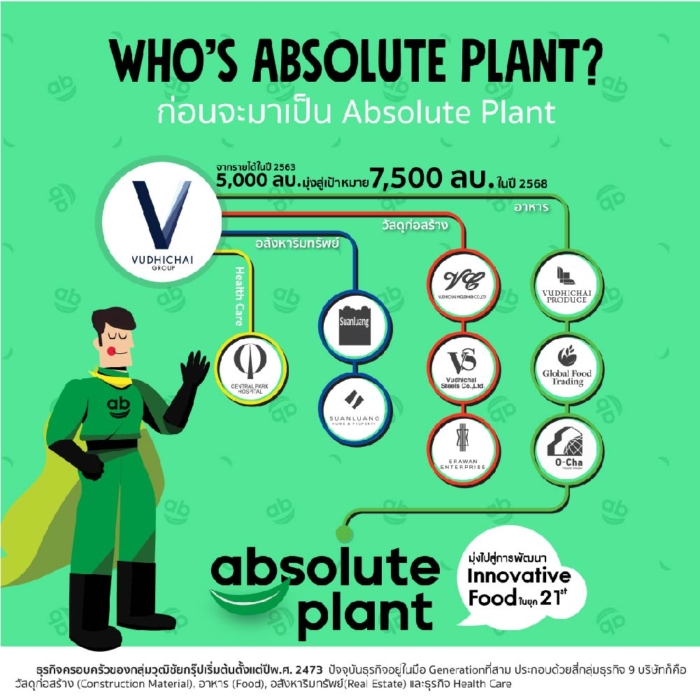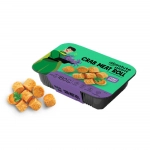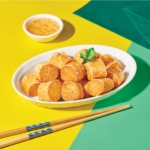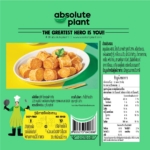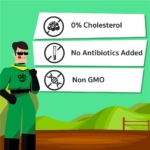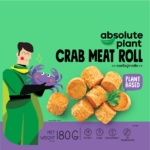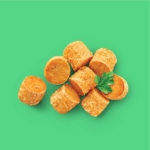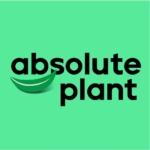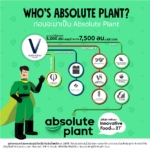 Plant-Based Crab Meat Roll
159.00 Baht
หอยจ๊อปูจากพืช Plant – Based Crab Meat Roll เหมือนมีเนื้อปูอัดแน่นกันอยู่ภายในและหอมกลิ่นปู ปรุงรสด้วยเครื่องเทศตามแบบต้นตำรับ คัดสรรวัตถุดิบที่มีคุณภาพ
Description
💚Plant – Based Crab Meat Roll
– Can be preserve for 1 year (Frozen)
– 100% Plant-based
– Protein as high as 28 g.
– 8 g. High fiber
– Low fat and low cholesterol 
– No antibiotics and NON GMO
💚 : What does it taste like ?
Stuffed with crab meat and filled with crab smell. Flavored with spices in a traditional style. Made from premium ingredients. 
Product 8 pieces : 1 package
💚 : Perfect for who ?
– a person who avoids meat
– a person looking for meat alternatives
– a person who wants to eat plant-based to be healthy
– a person who wants to have a low fat, high nutrition snack
💚 : General information
– Main ingredient : Soybean, wheat
– *Food allergies : contains soybeans, gluten
– Storage : keep frozen at -18 Celsius 
– BBF and MFG date : on package
– Nutritions mentioned are amounts per serving
💚 : Cooking instructions
1.DEEP-FRIED : remove the product from the freezer, fry in flooded oil at medium heat until the colors turn golden brown
2.AIR FRYER : remove the product from the freezer, put it in the air fryer at 180 celsius for 10 minutes or until the colors turn brown
---
Only logged in customers who have purchased this product may leave a review.